Watch Zombieland
---
"This place is so dead"
Zombieland is another comedy horror movie that involves four people crossing the United States after a plague has caused people to become psychopathic flesh eating zombies. Beginning in Texas, Jesse Esenberg who has the role of Columbus has his first encounter with the plague when he opens the door of his apartment for his neighbor 406 who lives across the hall from him and is played by Amber Heard.
As Columbus is traveling East to get back to his home in Columbus, Ohio he meets Tallahassee, who is played by Woody Harrelson. Tallahassee is the hard case type who does not figure him and Columbus will get along very well but agrees with let Columbus ride with him as far as Texarkana. It becomes apparent to Columbus that Tallahassee's only weakness is his desire to find a twinkie and willing to take any risk to find one.
When Tallahassee and Columbus go into a supermarket so that Tallahassee can look for twinkies they encounter three zombies which Tallahassee eliminates by using various items he has with him. As they are walking around the supermarket they find Wichita who is played by Emma Stone. Wichita ask for their help concerning her younger sister Little Rock who is played by Abigail Breslin. The first meeting of two girls and Columbus and Tallahassee, the girls take the weapons, and vehicle of the guys, leaving Columbus and Tallahassee without any means of defending themselves and without any transportation.
After Tallahassee and Columbus find another vehicle which has a large bag of weapons in the backseat, Tallahassee changes directions from going East to going West looking for the girls. When they meet again it happens because the vehicle that Wichita and Little Rock stole from the guys had broken down, and the girls attempt to steal the second vehicle. However, when Tallahassee surprises Little Rock and retrieves his gun from her the four end up joining up with each other and continue West for Pacific Playland which is the amusement park the girls are determined to get to.
Once the group gets to California they find themselves in Hollywood and decide to spend the night in the mansion of Bill Murray who plays himself in the movie. Bill Murray dressed up as a zombie surprises Tallahassee and Wichita when he hears noises in his mansion. After spending the night in Bill Murray's mansion, Columbus who has decided that he wants to be with Wichita wakes in time to see the girls driving away in the hummer, that him and Tallahassee had taken for their second vehicle.
|
2009
|
1 hr 28 min
|

/

10
Cast

Studio

Director

James L. Frachon, Ruben Fleischer

Language

English
SUBSCRIPTION
RENT / BUY
CABLE
Zombieland News
Channing Tatum to Play George Washington
March 31, 2017 @ 12:34 pm PST
|
Read More

Jesse Eisenberg Compares Comic-Con to 'Genocide'
July 15, 2015 @ 11:57 am PST
|
Read More

Mel Gibson to Direct 'Suicide Squad 2'?
February 17, 2017 @ 8:31 am PST
|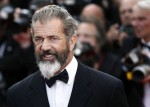 The controversial director isn't an obvious choice to direct a superhero movie, but Warner Bros. is considering him for the job anyway.
Read More

Frightful Flix: 12 Great Horror Movies on Netflix
October 15, 2013 @ 9:07 am PST
|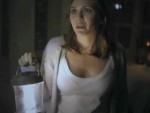 Netflix's horror category is filled with dozens upon dozens of movies, but the majority of them are low-budget exploitation flicks, sub-par sequels to popular films and clumsy copycats trying to capitalize on familiar formulas. If you know where to look, though, you can find true fright on Netflix, and these 12 films will give you a place to start, no matter what your horror preferences are.
Read More


Watch Zombieland Trailer

Zombieland Official Trailer #1|2:04

Watch Zombieland Online - Watch online anytime anywhere: Stream, Download, Buy, Rent
Zombieland is currently available to watch and stream, download, buy, rent on demand at Amazon Prime, Sling, DIRECTV NOW, Amazon, Vudu, Google Play, FandangoNow, YouTube VOD, iTunes online.