Watch Warm Bodies
---
"Cold body. Warm heart."
Warm Bodies is a major motion picture set for a theatrical release of February 2013. The movie is based on the book Warm Bodies by Isaac Marion. This isn't exactly your typical Zombie story. In Warm Bodies the zombies seem to retain some scrap of their previous humanity. With most of the zombies it is admittedly very little. For R it is just a little bit more. R cannot remember his full name. The first letter of R is all that he can recall. R has some struggles with being a zombie and tries hard to remember things that happened in his human life.
R and his fellow zombie friends live in an abandoned airport, going through the motions of a life long lost. One day while on a hunt he encounters a group of people and he ends up saving the girlfriend of the man whose brains he ate. The girl's name is Julie and R rubs some zombie blood on her in order to keep her safe and effectively hidden from the other zombies. She returns to the airport with R and he hides out with her in an abandoned plane. Julie quickly catches on to the fact that R is not your typical Zombie. There is definitely more than meets the eye when it comes to R.
One day a group of bonies attack Julie. Bonies are zombies who are nothing more than a bare skeleton, and they have not a shred of humanity left. R escapes with Julie so that he can take her back to her home where she can be safe. When they arrive at her compound R doesn't end up just leaving her there. He ends up staying with her and trying to hide from the humans and then he eventually tries to blend in with them. With each passing day R becomes more human and less zombie. Is he returning back to life and what he once was?
|
2013
|
1 hr 37 min
|

/

10
Cast

Studio

Director

Jonathan Levine

Language

English
Warm Bodies News
Mel Gibson to Direct 'Suicide Squad 2'?
February 17, 2017 @ 8:31 am PST
|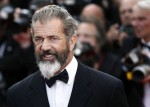 The controversial director isn't an obvious choice to direct a superhero movie, but Warner Bros. is considering him for the job anyway.
Read More

John Malkovich Set to Star in NBC's Pirate Drama 'Crossbones'
March 11, 2013 @ 2:57 pm PST
|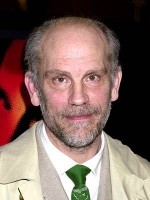 John Malkovich has been roped in to star in NBC's pirate themed drama series "Crossbones", playing the famous pirate captain Blackbeard himself. Are you on board for a pirate adventure?
Read More

New Couple Alert - Jennifer Lawrence and Chris Martin??
August 18, 2014 @ 8:24 am PST
|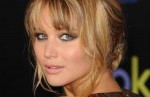 What the what? The "Hunger Games" actress has reportedly been seeing Coldplay frontman Chris Martin for months.
Read More

Weekend Box Office: 'Jack the Giant Slayer' Slays It!
March 06, 2013 @ 3:20 pm PST
|
Read More


Watch Warm Bodies Trailer


Watch Warm Bodies Online - Watch online anytime anywhere: Stream, Buy, Rent
Warm Bodies is currently available to watch and stream, buy, rent on demand at iTunes online.