Watch Vampires Suck
---
"Some sagas just won't die."
The Twilight books were a phenomenon that lasted for an entire generation. Young adult supernatural romance, it dealt with a young girl having to choose between a vampire and a werewolf, both of which she finds when she moves back in with her dad. The hit book series eventually led to a series of movies, which launched some careers and helped to stop others dead in their tracks. However, due to the low quality of the writing and the entire community of ridicule built up around Twilight like fire breaks, another movie was made. That movie is Vampires Suck, a spoof of all things Twilight.
Vampires Suck follows, more or less, the plot of Twilight. The same girl moves to the same rainy town and meets the same two supernatural boys. However, every trope and formula of the book series is mixed up and taken to extremes, turning a series that many people already found ridiculous into something outright slapstick. Whether it's the overly sexualized virgin depicted in bondage lingerie, the immovable hair of the lead vampire, or the rabid fan girls that will beat each other with bats and brass knuckles over which leading man is better, the film captures it all.
While Vampires Suck succeeds at satirizing both Twilight culture and the fan culture that surrounds the books and films, it is not subtle about it. This spoof is more about pies in the face and guys taking off their shirts for no good reason than it is about subtle humor and puns. Audiences that wanted a punch in the eye to a fan base, and who generally were looking for something making fun of modern supernatural romance, as well as all the tropes in teen romance in general, are likely to find at least a few jokes and sight gags that they can really get behind. It's like Scary Movie if the franchise took on a young adult series.
That said, comedy like horror is a very delicate thing and it can be broken into pieces just like that. And just how different people find different things scary, soo too will different people find different things funny. For die hard fans of the series for instance, there's very little in Vampires Suck to laugh about. For those that know a joke isn't necessarily funny because of the actual lines of text, but rather because of the huge deal that people can make out of a series, the film offers quite a few chuckles.
|
2010
|
1 hr 22 min
|

/

10
Cast

Studio

Director

Jason Friedberg, Aaron Seltzer

Language

English
Vampires Suck News
'Twilight: Breaking Dawn' Spoof Greenlit, Titled 'Breaking Wind' (oof)
August 28, 2011 @ 10:30 am PST
|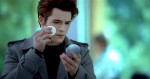 You know what the world really needs now? A "Twilight" spoof. Right? Right? Maybe not so much, but it looks like we're gonna get one anyways. Writer/director Craig Moss, who produced "The 41-Year-Old Virgin Who Knocked Up Sarah Marshall and Felt Superbad About It," has a new "Breaking Dawn" spoof coming out called "Breaking Wind."
Read More

Arielle Kebbel of 'Vampire Diaries' to Star in 'Glee' Knock-Off 'Hallelujah'
March 09, 2011 @ 2:54 pm PST
|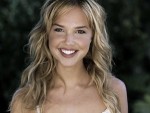 Actress Arielle Kebbel has appeared in just about every vampire project out there: "True Blood," "The Vampire Diaries," and even "Vampires Suck" have all featured Kebbel. Now, she's set to appear in the pilot for the gospel-inspired "Hallelujah."
The show, which some are calling "'Glee' for conservatives," will premiere on ABC this fall, and tells the story of a stranger who comes to a troubled town to renew their faith.
Read More

'Meet the Spartans' Team to Spoof 'Avatar' (C'mon, Really?)
May 22, 2011 @ 9:00 am PST
|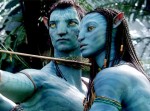 "The Godfather." "Citizen Kane." "Meet the Spartans." Two of these movies are cinematic classics. The third is a pile of unfunny drivel that makes money off of making pop culture references that are out-of-date within weeks. For those of you who thought we were free from the clutches of the spoofers that brought us "Meet the Spartans," "Epic Movie," "Vampires Suck" and others, you were wrong: they're back, and this time they're going to spoof "Avatar."
Read More

The Razzies Results Are In: What Was the Worst Film of 2010?
February 27, 2011 @ 5:00 am PST
|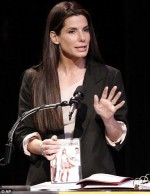 As we approach Oscar Weekend and get ready to honor the best films, filmmakers, and performers of the year, it's important that we take a moment to acknowledge some of the worst as well. That's why every year the members of the Golden Raspberry Award Foundation give out awards to the most disgracefully bad films and performers at the Razzies.
The 31st annual ceremony took place last night, the night before the Oscars (as it always does).
Read More


Watch Vampires Suck Trailer

Vampires Suck (Extended)
|
1:59
Official Vampires Suck | Trailer HD | 20th Century FOX
|
1:57

Watch Vampires Suck Online - Watch online anytime anywhere: Stream, Download, Buy, Rent
Vampires Suck is currently available to watch and stream, download, buy, rent on demand at Amazon Prime, DIRECTV NOW, Amazon, Vudu, Google Play, FandangoNow, YouTube VOD, iTunes online.