Watch Storks
---
In this animated comedy, the storks that used to deliver babies are now package-delivery carriers for a huge corporation. When one rebellious stork and his human pal take on an old-style delivery of a mischievous little girl, the whole group is in for trouble. Andy Samberg and Katie Crown star.
|
2016
|
1 hr 27 min
|

/

10
Cast

Studio

Director

Nicholas Stoller, Doug Sweetland

Language

English
SUBSCRIPTION
RENT / BUY
CABLE
Storks News
Weekend Box Office: 'The Accountant' Exceeds Expectations
October 16, 2016 @ 2:00 pm PST
|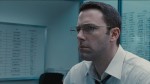 Ben Affleck's The Accountant did better at the box office than most experts predicted it would do. That's good news during an otherwise ho-hum Hollywood weekend.
Read More

Weekend Box Office: 'Miss Peregrine' Beats 'Deepwater Horizon'
October 02, 2016 @ 2:33 pm PST
|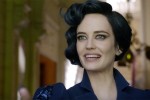 Tim Burton's adaptation of the fantasy novel won the box-office race, but not in a very spectacular fashion. On the whole, the weekend was a slow one at theaters.
Read More

Weekend Box Office: 'Girl on the Train' Dominates 'Miss Peregrine'
October 09, 2016 @ 2:50 pm PST
|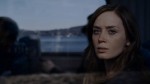 One of this week's new movies drew big enough audiences to take the top spot, but overall, this second weekend of October was a dreary one at the box office.
Read More

Weekend Box Office: 'Magnificent Seven' Lives Up to Expectations
September 25, 2016 @ 11:24 am PST
|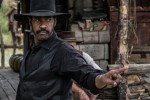 The Magnificent Seven performed almost exactly as predicted, and it easily unseated the reigning top movie at the box office. Last week's winner, Sully, slipped to third place.
Read More


Watch Storks Trailer


Watch Storks Online - Watch online anytime anywhere: Stream, Download, Buy, Rent
Storks is currently available to watch and stream, download, buy, rent on demand at Amazon Prime, DIRECTV NOW, Amazon, Vudu, FandangoNow, iTunes, YouTube VOD online.